Palma International Airport (IATA Code PMI) is located around 8KM west of the centre of Palma in the town of Can Pastilla on the south coast of Mallorca. Thanks to the popularity of Mallorca as a tourist destination, the airport has excellent transport connections with the rest of the island, and is within easy reach of the main resort towns across the whole island.
Mallorca Airport Car Hire Advice
Mallorca is an island that brings together the best of the modern resort with a long and varied history that dates back to Roman times, and as such is a great destination to explore. Few people visiting Mallorca simply stay in their hotel. Whether you tour along the historic north coast and take in places like Pollensa with its Roman ruins and the exclusive enclave of Cap de Formentor.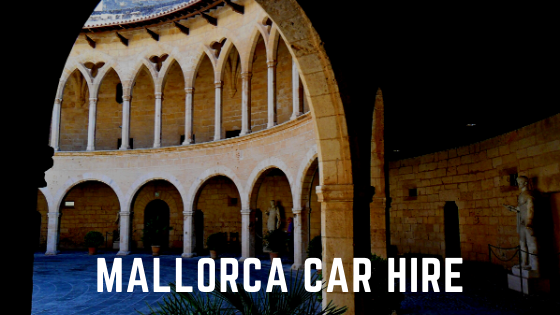 Enjoy the west of the island where traditional fishing villages meet modern resorts, or enjoy the family attractions such as water parks and amusement parks around Magaluf and Palma, you will find that the freedom to explore at your own pace makes a huge difference to your stay on the island.
All 4 of the modules at Mallorca Airport feed into a single terminal building with a common arrivals area where all of the car rental Mallorca desks are located. You can find them after baggage reclaim on the ground floor of the airport building.
All of the major roads on Mallorca converge on the city of Palma, so whether you are driving in from the west coast, the north of the island or the east, you should initially follow the signs for Palma. To get the airport, follow the Palma outer ring road, the MA-20 east until you reach the coast. Join the MA-19 Autovia de Llevant and head east for 4Km until you reach Can Pastilla. The airport entry is on the left, and the approach road takes you straight to the terminal building.