Buy foreign currency online
When you want to buy foreign currency, be it dollars, Euros, Japanese yen etc… you can often find the best exchange rate with low commission fees online. Foreign currency ordered this way can then be delivered or often collected from the travel money provider's retail outlets, or even at the airport.
Make sure you can exchange your holiday money to pounds when you return
This is especially important if you are going somewhere exotic, where your foreign currency is more likely to go unused in future. Some travel money operators will offer commission free buy back, allowing you to exchange foreign currency for pounds at no additional cost when you return. Just make sure you check the currency exchange rate!
Take travel money cards and a small amount of foreign currency as cash
At The Currency Exchange Site we recommend taking a mixture of forms of travel money, travel money cards and a small amount of foreign currency in cash to make sure your travel money is safe, secure and easily accessible.
The currency card will provide security for the bulk of your holiday money in case of theft or loss, while also providing a fixed currency exchange rate for transactions in the card's denomination and minimal fees for use abroad.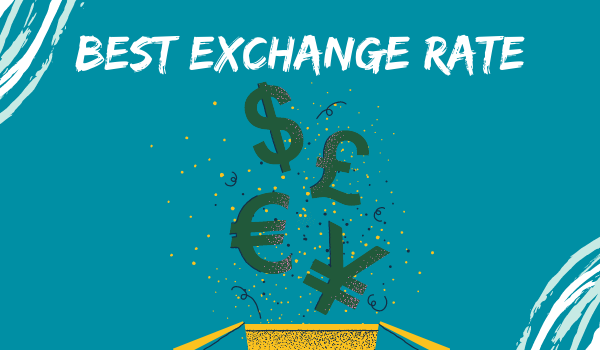 However, a small amount of foreign currency as cash will allow you to pay for taxi journeys etc… on arrival but does not result in too much risk. If you are going somewhere where the currency is no dollars or euros then a GBP denominated travel card will give you the security and flexibility of a card, with attractive exchange rates for each transaction.
Make sure you know and understand the foreign exchange rate
It is key to understand the currency conversion rates between your home currency (pounds sterling) and the local currency of your destination; otherwise you are very likely to overspend. Usually a simple calculation can help you with a rough currency conversion and to get best exchange rates when you sell Euros or Pounds.
Avoid using UK issued credit cards abroad
If you use credit cards to access foreign currency abroad, you are likely to end up paying through the nose due to foreign exchange charges and commission fees on merchant payments and ATM withdrawals etc.
If you plan to use credit cards as your travel money, make sure you do your research and find a card which will offer no commission on payments overseas. For example, the Post Office Classic Card or the Santander Zero Card.
Check with UK Foreign Office for information before you travel
Make sure you are aware of any UK government advice on the locations you are visiting on your travels, and if you are travelling to any remote or unstable regions make sure you note down the number of the British High Commission.