The eye structure includes multiple transparent mediums, and lens is one of them. At birth, the lens contains 90% water, being perfectly transparent. As the man ages, the crystalline opacificates, meaning that loses its transparency. "Any loss of lens transparency is called cataract".
Senile cataract
Senile cataract, which is the prerogative of the third age, has a slow evolution, crossing through a long cataract stage until the patient needs surgery. During this time, the vision can be corrected by glasses with lenses prescribed by the doctor. Eyewash (drops) also have effect against cataract. These solutions with vitamins and enzymes may slow the pace evolution of cataract, but does not cure the disease. By the time of the surgery is suitable for the cataract evolution to be followed by the same physician as you can read from Causes of refractive eye surgery article.
Most people over 60 are beginning to have blurred vision at distance, especially in bright light, blurred to read, light sensitivity, and better vision at the eye which was not affected by cataract. They can also distinguish colors more deleted or slightly different shade. If you experience these symptoms, do not hesitate to go to an ophthalmologist.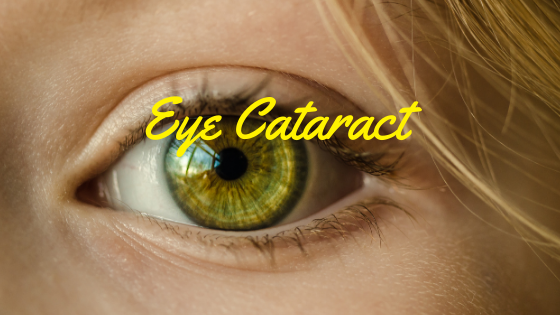 Cataract is operated if the doctor finds that the vision is reduced to 15% -20%. Do not expect to completely lose your sight. The surgery will go harder when the cataract is very advanced. Because of the technology that has extremely evolved, cataract surgery can be done in ambulatory, the patient being able to return to work after a few days, with great care in everything he will do.
Congenital cataract
At children clouding can occur isolated, but we can speak about a real cataract only when this clouding affects the visual acuity. Cataract may be installed since birth (congenital cataract), and it can be diagnosed according to morphological appearance of the lens. Congenital cataract is a major cause of blindness at children, fortunately, statistically, less than 1% of newborns have congenital cataracts. Congenital cataract can be an isolated disease or may be associated with certain abnormal metabolism and malformation syndromes. Congenital cataract may be associated with abnormal metabolism of phosphorus-calcium and abnormal lipid metabolism, carbohydrate.
Classification of congenital cataract
Congenital cataract can be classified into the following clinical categories:
Total cataract.
Unilateral cataract and bilateral cataract.
Stationary or evolutionary cataract.
Lamellar or nuclear cataract.
Previous capsular cataract or posterior capsular cataract.
Previous polar cataract or posterior polar cataract.
Cataract lenses
Artificial crystalline lens in the eyes remains for the rest of your life and allows a normal peripheral vision and a good depth of the vision field. Therefore, the choice of lens is an important stage for a successful cataract surgery.