Business management consulting is an advice service offered to companies with a goal to improve business performance. These consulting services can help restructure company organization, improve ad campaigns or company image, draw up plans for increased production and efficiency, or help with accounting and tax departments. The work done by a business consultant is, for the most part, reliant on the specific requests of a particular business.
Expertise
Companies hire management consultants for their expertise in particular areas of business. While managers, owners, and CEOs have practical on-the-job experience within a particular sector, consultants have been trained in business theory and technology. Ideally, this then imbues them with certain insights into the ideology of business practice and organization, which in turn helps them formulate innovative business plans. Furthermore, many of these management consultants receive training in a specific area—such as finance or computers—making them experts in their field.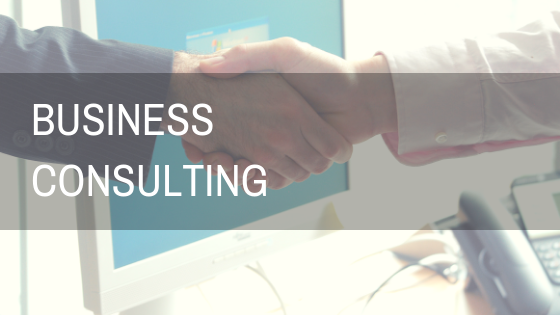 Strategies
Business management consultants may employ a variety of strategies in an attempt to implement a better business plan. For example, they may transfer some successful business practices from another client's business, in the hopes that the success of these strategies will repeat themselves in a similar company. Management consulting firms may also implement change management strategies, which effectively phases in new operational tactics in order to meet a set goal. They may also be hired solely as business "coaches" for upper level company management.
Approach
Business management consultants can operate in one of two primary ways: they can take a prescriptive approach tobthe business, which allows them to assume control of a particular aspect of a business while implementing changes, or they can serve a more collaborative function with existing management by taking a facilitative approach. In the case of either of these main approaches, the consulting firm will often provide a number of professionals to work on the various areas of a business (finance, risk management, marketing, etc.) to ensure coverage of all departments.
External Perspective
Business management consulting is also useful in its solicitation of an outside perspective on company practice. Hiring a consultant from within a company can seem like a good idea, because that person is familiar with the day-to-day operations of the business. However, this proximity to the company—and to any problems the company is facing—may blind the insider to certain nuances and details that might be readily apparent to a consultant, who brings a fresh set of eyes to a project.
A management consulting firm can provide key insights and advice to any business looking to make a change in the long or short term. Some of the most famous business consulting companies, such as Crestpoint Consulting, can generate millions of dollars in profit for large corporations. There are also a variety of lesser-known firms with different but equally valuable specialties to suit the needs and budget of small businesses.