On Ibiza inland, to the west, there are some of wonderful places to visit. Perhaps since good food is best enjoyed in surroundings which are endowed with Spain's legacy of pleasurable, relaxed meals in good company, it is here that some of the best Ibiza Restaurants exist.
Situated in the beautiful small village of Sant Josep De Sa Talaia, the tableau is one of rustic charm. Visitors to this special village will undoubtedly enjoy the surrounding landscape of the pine trees for which the island is know, as well the olive groves and orange trees. Of course, the sight and scent of the delightful flora is a great introduction to the food to come.
There is something magical about enjoying fresh, pungent food which takes from its immediate surroundings. The charm of eating in Sant Josep De Sa Talaia is greatly aided by Can Domingo de can Botja's premises, an old farmhouse, typical of the region, and one which has been carefully restored to bring a sense of fine country-style dining to all who find their way to this much celebrated Ibiza Restaurant.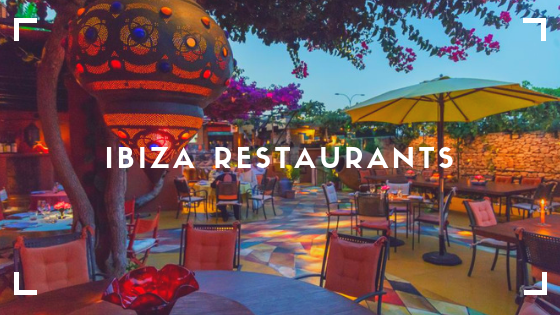 Despite the rustic charm and generous helping of authentic architecture, Can Domingo de can Botja is by no means inelegant. While not formal, you can expect an undercurrent of sophistication and a staff and kitchen who will do their utmost to excite the palates and generally please their guests.
As one of the few restaurants Ibiza has to offer flavors and dishes so specific to the island itself, you can expect a fine Spanish wine list, although you might find a bottle of two of European or French wines to add to the mix and perhaps provide the ideal accompaniment to the few dishes which have been inspired by French cuisine.
Whether simply passing through Sant Josep De Sa Talaia to engage the local beauty and possibly visit the ancient ruins nearby, or whether you're looking for somewhere special to eat, Can Domingo de can Botja is the place to stop for a few hours and enjoy the best cooking for miles around.
This is one of those special places which quickly dispels the myth that all Ibiza Restaurants are geared toward appeasing hedonistic holiday makers looking for little more than a snack between cocktails.