A growing emphasis is placed on fuel efficiency and environmental sustainability. As a result, motorists are seeking tools to help them manage their fuel consumption more effectively. Petrol calculators are one such solution, offering valuable insights into fuel usage and costs.
What are Petrol Calculators for?
Petrol calculators are digital tools designed to help drivers monitor their fuel consumption, estimate fuel-related expenses, and identify opportunities for improvement. By providing a clear understanding of how fuel consumption relates to driving habits, vehicle maintenance, and fuel prices, petrol calculators empower motorists to make informed decisions and optimize their fuel usage.
Applications of Petrol Calculators
Fuel Consumption Tracking: Petrol calculators help drivers track their vehicles' fuel consumption rates, usually expressed in liters per 100 kilometers (L/100km), miles per gallon (MPG), or kilometers per liter (km/L). This information is crucial for identifying patterns and opportunities for improvement.
Cost Estimation: By factoring in fuel prices, petrol calculators enable users to estimate the cost of specific trips or their overall fuel expenses over a given period. This can be particularly useful for budgeting and financial planning.
Vehicle Comparison: When considering the purchase of a new vehicle, petrol calculators can help potential buyers compare the fuel efficiency of various makes and models, enabling them to make an informed choice based on their needs and preferences.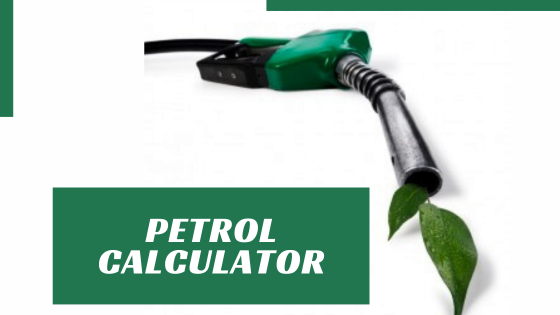 Road Trip Planning: For those embarking on road trips, petrol calculators can be used to estimate the fuel cost of the journey, allowing travelers to account for fuel expenses in their budget and choose the most cost-effective route.
Carbon Footprint Assessment: Some petrol calculators also provide estimates of carbon emissions, helping drivers assess their environmental impact and make conscious efforts to reduce it.
Are Petrol Calculators Accurate?
Petrol calculators are extremely accurate, provided you enter the correct information. However, when using a petrol calculator to estimate fuel consumption and emissions, drivers should note that factors such as vehicle weight, driving speed and weather conditions can all have an impact on these figures.
Petrol consumption is affected by factors such as the weight of your vehicle and whether it's loaded with passengers, luggage or heavy equipment.
Driving speed also has an impact on fuel consumption. Vehicles use more fuel when travelling at higher speeds than when idling in traffic.
The weather can also affect the amount of fuel you use. In hot or cold weather, your engine may have to work harder than usual, which means it uses more fuel.
Conclusion
Petrol calculators serve as a valuable resource for drivers seeking to optimize their fuel usage, save money, and reduce their environmental impact. By providing insights into fuel consumption patterns, cost estimation, and carbon emissions, these tools empower motorists to take charge of their fuel management and contribute to a more sustainable future.