When you have cargo to be delivered overseas, international or export freight forwarders are the ones for the job. There are two kinds of international freight forwarding services: the ocean freight forwarder and the air freight forwarder. Both are agents for the exporter when moving shipments to different countries. They are the experts on other countries' rules and regulations on import, the government's regulatory export rules, shipment processes, and the documents on foreign trade.
Ocean freight forwarders are responsible for the delivery of your shipment through marine transportation, from the beginning of the inquiry to the arrival at the destination. Like air freight forwarders, their main tasks are to prepare quotations of freight costs, ports, consular, special documentation, insurance, and handling fees. Being experts on budget and costing, they make the job easier for you. They also confirm the best and most efficient transport of your ocean cargo specifications. These freight forwarders can handle containers, break bulk, flat racks, expedited, consolidations, import/export, etc. They coordinate movements of cargo to any international point or destination of your choice.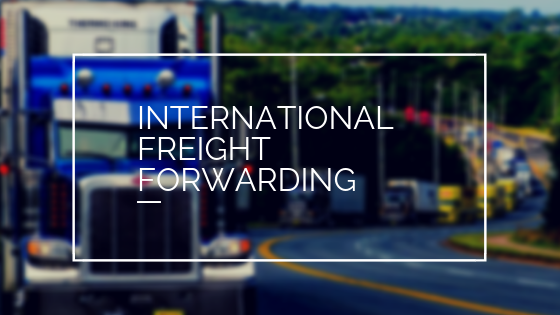 Ocean freight forwarders also recommend the packing methods needed in order to protect the cargo during transit or may also coordinate in order to have the cargo packed or containerized at the port. They make sure that everything you may need for your packages are covered. With a widespread network of agents, they manage to quickly process and route shipments worldwide. They know everything about shipping and will handle your merchandise with a lot of care, from departure up until arrival. They provide logistical solutions to your needs.
Ocean freight shipping may take longer than air freight, but it is the most economical way for transport. Shipping goods from continent to continent in cost effective means is the main advantage of ocean freight as it ideally takes about 35-45 days in transit. This can actually help your business, especially if the product is non-perishable and is not time sensitive. Ocean freight forwarders provide logistical solutions for most of your big shipments such as automobile vehicles and other appliances, which are typical ocean freight. They make way for your bulk products and other specifications all for customers' satisfaction.
Ocean freight forwarders provide quality service that ensures that the export of the goods will arrive safely for use and resale, especially because they are the ones entrusted with such important items. Knowing that this is a very important transaction, they make sure that everything is set, right from the beginning of planning and throughout the execution of the delivery. They provide a service unlike any other because they are involved with the whole process, from the documents, to the packaging, to the shipment and finally to the arrival. One can only imagine the number, details, complexities, and significance of the shipments they handle; and for that, we salute them.