The first step in creating solar energy for your home is to install solar panels. The size of your roof greatly impacts the number of panels you are able to install, but in general, the more panels you install, the more electricity you can generate. These panels are wired to an inverter. The photovoltaic cells in the solar panels create alternating current (AC) energy. Your home uses direct current (DC) energy, so the inverter converts the solar energy from DC to AC. You will also have a new electric meter that will log the amount of energy your new solar panels create. This will all be logged on your current electric bill so that you can see exactly how much energy you are creating with your solar panels, how much energy you are using in your home, and what the difference is.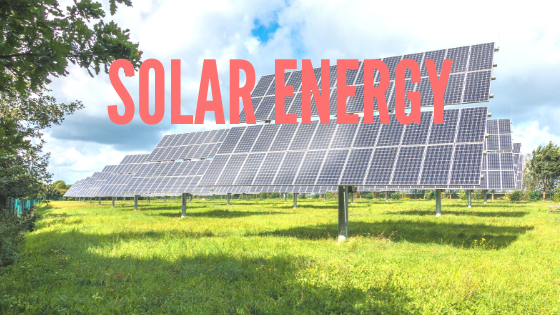 While there are some systems that can collect the energy created in batteries, if you are connected to the local electric company, the electricity you generate goes to the power company instead of into a battery. So the sun shines on your panels, creating AC energy; that energy travels to the inverter, is converted to DC energy and enters your home. Any extra energy generated and not needed for your current energy usage goes on to the electric company and is logged by your new meter. At the end of the month, if your solar panels generated more electricity than you used in your house, you have what is called a negative energy bill. Depending on your electric company, you may be paid for that excess energy that you did not use.
It is important to choose a company that has good reviews to ensure that your solar panel installation is done properly. Shop around to different solar energy companies in order to find the best solar installers for your specific needs.