Qatar has a rich history and culture that dates back over 4,000 years. The country is home to some of the most famous ancient civilizations, including the Dilmun civilization that existed around 3000 BC. Today, Qataris are proud of their heritage and continue to celebrate their ancient traditions.
The Qatari people are known for their hospitality and generosity towards visitors, who will often be invited into a home for coffee or food, even if they've just met.
Explore Qatar History
Qatar is also a great place to visit if you're interested in history and culture. There are many forts scattered throughout the country that date back hundreds of years and offer visitors a glimpse into the past. Some of these forts have been restored and are open to the public while others are still used as defensive positions by military personnel today.
The people of Qatar have an ancient culture that has survived for thousands of years. Visitors to the country will be able to explore many historical sites and learn more about the past. Qatar's history goes back thousands of years and is filled with many interesting stories.
Forts of Qatar
Many of the forts offer views of the surrounding area, which is a great way to get an idea of what Qatar looked like hundreds of years ago.
Visitors can also walk around the forts to see the defensive structures and learn more about how troops were able to keep out invaders. The forts are a great place to explore Qatar's history, as well as get some exercise while you are there. There are many different types of forts in Qatar and they all offer something unique.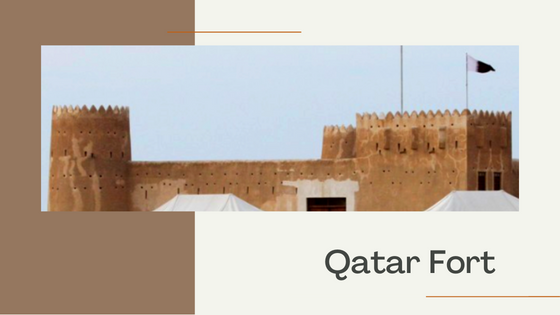 Al Zubarah Fort
The Al Zubarah Fort is located in the eastern part of Qatar, not far from the Saudi Arabian border. This Qatar fort is one of the best preserved forts in the country and offers visitors an excellent view of the surrounding area. The fort was built by by Sheikh Abdullah bin Jassim Al Thani. Today, it is one of the UNESCO World Heritage sites in Qatar.
Al Koot Fort – Doha Fort
Al Koot Fort which is known as The Doha Fort is located in the center of the city of Doha and offers a great view of the surrounding area. This fort was built by Sheikh Abdulla bin Qassim Al Thani and is one of the best preserved forts in Qatar as well.
The old city of Doha is also worth checking out if you're interested in seeing how life has changed over time. There are many cultural buildings which have been restored and offer visitors insight into Qatari history.
Exploring Qatar
The best way to explore Qatar is by car. This will allow you to get out and see all of the natural beauty, historical sites and awesome architecture while also getting a feel for what life is like in Qatar today.
Conclusion
Qatar is a fascinating place to visit, with a unique culture and history that makes it stand out from other Gulf states. There is so much to see and do here that you will be able to fill your itinerary with activities for weeks on end.