Properties Gellan Gum
Gellan Gum is the white powder without special flavor and odor and can disintegrate without melting in 150℃. Gellan gum can be dissolved in the cold water, the conditions for the formation of gelling are:
Need to heat up first.
The existence of a certain amount of cations. In this way, the gellan gum solution can form gel after It is cooled down. The gel strength, gel forming temperature and the melting temperature is bound up with the concentration and category of the cations.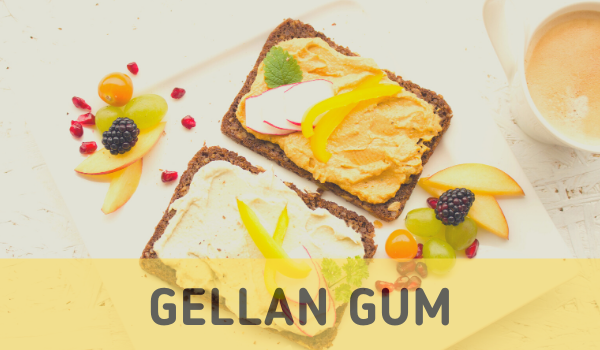 Characteristic And Efficacy Of Gellan Gum
Form high qualified gel under low concentration of 0.05~0.25%. Gellan gum is an efficient gelling agent.
High stability at high temperature and low pH value.
Heating and sterilization has little effect on gel strength, acid gel has comparatively long shelf life.
Gel formed by Na+ and K+ can renew after heating, while gel formed by Mg2+ and Ca2+ can not.
Can produce reversible and irreversible gel.
Retains excellent flavor releasing ability.
Improve product quality.
Can be used together with other gums like starch, mixture of xanthan gum/locust bean gum.
Structure of gums formed by gellan gum can be transformed from brittle to elastic.