Today, water fed pole window cleaning has become more popular and most people around the globe prefer this type of method to clean windows. This method of water fed pole cleaning actually saves 50% of time normally used by traditional window cleaning. The important element of pole system is the brush and there are different kinds of brush available in the market. The main parts of any brush are the jets that spray water and bristles that keep in contact with the window glass. The jets are of two types: fans and pencils where fan rinse with the brush and pencil move the brush up with the glass.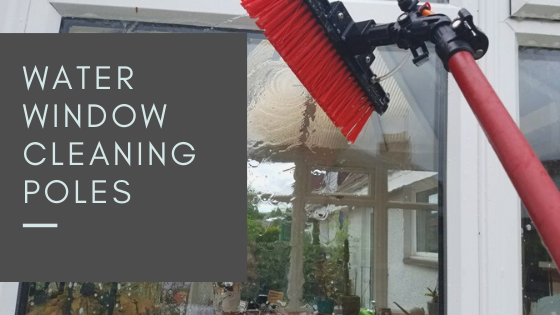 The bristles should not be flocked, crinkled, and too dense and also bristles vary in length, density and shapes. The first water fed pole that came in the market were made using fiber glass, and today, Window Cleaning Poles are not too expensive and they are comparatively lighter than the older versions of pole. If a person uses ordinary tap water to clean the windows, then it should be properly cleaned to remove all dissolved solids. Water can be purified by two methods: reverse osmosis and deionization where reverse osmosis is suitable for hard water and deionization is used for soft balls.
The other required equipment for window pole cleaning is pump, van or trolley to carry water, and power supply. The pump is required to pour water from the vessel to the window. Van or trolley is required to carry water to the site. The 12 volt power supply is needed to operate the pump. Today, there are numerous good window cleaning suppliers available. It is always good to ask the supplier about the size of the water treatment, height of the pole, and the mode of supply. Also, the chosen pole system should be environment friendly and really efficient.