A new boss, a new skill, old friends and a group of suicidal idiots… Never knew that those were the ingredients for awesomeness. I'm pretty sure that the majority of the viewers this week realized that things were going to get rough when those soldier-wannabe's wanted to go after the boss, thinking that it was easy to defeat. However, things went south really fast when none of them could defend against his attacks, let alone land a clean hit on him.
It goes without saying that Kazuto and his friends all showed up to help them out, but I never would've imagined that Kazuto would defeat that thing by himself with the use of his dual-wielding skill, a skill that seems to be pretty rare in Sword Art Online.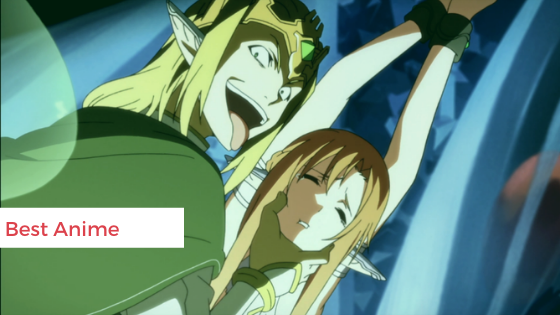 Take notice, guys! I don't want to receive any e-mails this time about how wrong I am. Think about it; Kazuto defeated that boss alone, period. Neither Asuna nor Ryoutarou had the necessary skills and/or stats to defeat that thing. Sure, they inflicted some damage, which probably would've been minimal with that boss' HP regeneration rate, but Kazuto was still the one that singlehandedly defeated that boss.
I am really looking forward to next week's episode. Kazuto and Asuna are getting along better than ever. Besides, I'm pretty sure that everyone wants to see that match between Kazuto and Asuna's guild leader. It's kind of strange that Asuna isn't allowed to leave the guild if she wanted to, and that Kazuto has to fight for her freedom now. That is some strange stuff. Anyway, you can find more reviews on top 10 anime characters article about other anime.