Skill in stroking the ball is not the only requirement for being successful in the game of pickleball. The thinking player has a definite advantage! Some things to think about:
1. Utilize your strengths against your opponent's weaknesses. For instance: play to the weaker player in doubles; play to the backhand rather than the forehand; if an opponent is slow or has difficulty in moving, place your shots such that he HAS to move; etc.
2. Anticipate! Where you hit the ball governs the options that your opponent has for the return of the ball. After your shot, look at the player hitting the ball rather than watching and/or admiring your shot! What is that player's body position? Where is he on the court? What are his shot possibilities?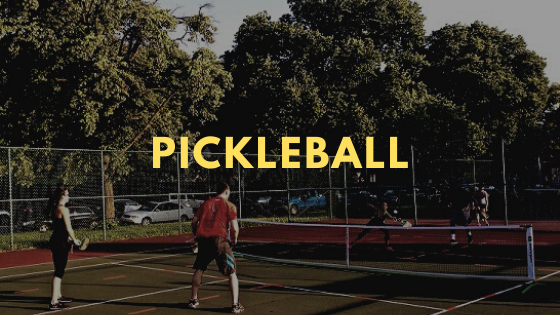 3. Keep your opponent moving! Effective combinations of shots will keep your opponent off balance. When you're successful in moving your opponent out of position, don't get so excited about the huge open court area for your return that you goof up!
4. Change the pace! Vary the speed and placement of your shots – deep, short, right, left, lob, drop shot.
5. Remember – more points are "lost" on errors than "won" on placement. Let your opponents make the errors. Focus on consistency and accuracy of each shot.
6. Don't change a winning game! If things are working well for you and you're satisfied with your game, don't change it! If, on the other hand, you're not playing well and losing, ask yourself what needs to be changed and try to do that in the next game.
Take Some Lessons
If you are a beginner, you could take some beginner Pickleball lessons to improve your skills. And not only skills, but to have a better understanding of the game, your opponents. You will develop a better strategy and will learn how to play singles or doubles effortlessly.