In the modern digital age, Artificial Intelligence (AI) tools have become a powerful resource for small businesses looking to harness the potential of digital marketing. AI-driven technologies can help businesses automate mundane tasks, quickly identify customer needs and preferences, and optimize their online presence so they can stand out from the competition.
Automating Repetitive Tasks
One of the primary advantages of AI tools, like ChatGPT, is the ability to automate routine tasks, such as responding to customer inquiries and managing content. This allows businesses to focus their resources on more strategic activities. AI tools can also help with marketing automation, helping businesses deliver personalized content to customers across multiple channels.
Identifying Customer Needs and Preferences
AI tools can analyze large datasets and help businesses gain valuable insights into customer preferences and needs. Such insights can be used to create targeted campaigns and drive conversions. AI tools can also help businesses identify potential customers and provide personalized recommendations to optimize the customer experience.
Optimizing Your Online Presence
AI tools can help businesses better understand their online presence and optimize their websites for improved visibility and performance. By leveraging AI-powered search engine optimization (SEO) tools, businesses can identify keywords and create content that helps them rank higher on search engine results pages (SERPs).
Enhancing Security
AI tools can help businesses protect their online presence from security threats and malicious actors. By using AI-powered tools, businesses can monitor their websites and networks in real time for potential threats.
Analyzing and Optimizing Performance
AI tools can also help businesses track and analyze the performance of their digital marketing efforts, allowing them to quickly identify opportunities for improvement. AI-driven analytics tools can help businesses measure key performance indicators (KPIs), identify trends, and optimize their campaigns in real-time.
Leveraging Chatbots
AI-powered chatbots can be used to provide 24/7 customer support, respond to inquiries, and promote products or services. Chatbots can also be used to collect customer feedback and provide personalized recommendations.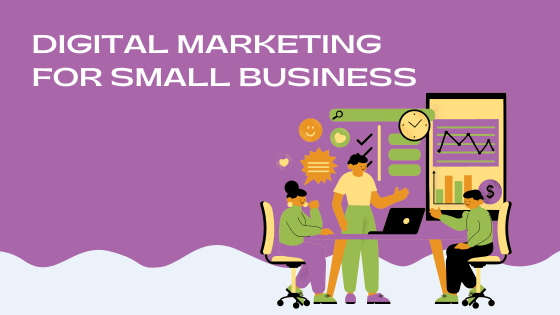 Enhancing Social Media Marketing
Social media is an essential component of any digital marketing strategy, and AI tools can help businesses get the most out of their social media campaigns. AI tools, such as ChatGPT, can help businesses identify influencers, track engagement, and create content that resonates with their audiences.
Facilitating Personalization
AI tools can help businesses personalize their content and offerings to better meet the needs of their customers. AI-driven technologies can help businesses gather customer data and create personalized experiences that foster loyalty and drive conversions.
Generating Predictive Insights
AI tools can be used to generate predictive insights that can help businesses anticipate customer needs and optimize their strategies. Predictive analytics can help businesses identify potential opportunities, market trends, and customer behaviors so they can stay one step ahead of their competition.
Enhancing Email Marketing
AI tools can also be used to enhance email marketing campaigns. AI-driven technologies can help businesses segment their audiences, personalize their messages, optimize their delivery times, and track the performance of their campaigns.
How Can ChatGPT Help in Digital Marketing?
ChatGPT is a powerful tool that can help businesses automate the process of writing compelling copy for their email campaigns, surveys, blogs, social media posts, and other types of digital content. ChatGPT uses artificial intelligence to analyze large amounts of data about your audience so it can recommend specific topics and write engaging content based on what resonates with them most.
However, ChatGPT is not a replacement for human copywriters. Rather, it's an effective tool that can help you save time and money while ensuring your copywriting efforts are more effective – read the details here.
Conclusion
ChatGPT is an excellent tool for any business that wants to improve its copywriting efforts while saving time and money. It's a great way to get started with AI-driven content creation, but it's not a replacement for human writers. If your content strategy requires more complex or creative writing, you should consider hiring a professional copywriter instead.