Vehicle window tinting is a popular modification for car owners in New York who want to enhance the appearance, comfort, and privacy of their vehicles. It involves applying a thin film to the glass surfaces of the vehicle, which reduces glare, heat, and visibility from the outside. However, it's essential to understand the legal requirements and benefits associated with window tinting in New York before making any decisions.
Legal Requirements
New York State has specific laws governing window tinting to ensure the safety of drivers and passengers on the road. According to New York State Vehicle and Traffic Law, Section 375 (12-a), the front windshield and front side windows must allow at least 70% of light to pass through. The rear side windows and rear windshield can have a darker tint, but they must still allow 70% of light to pass through if the vehicle is classified as a sedan, hardtop, coupe, hatchback, or convertible.
For vehicles classified as a station wagon, sport utility vehicle (SUV), van, or truck, the rear side windows and rear windshield can have any level of tint. However, these vehicles must have side mirrors on both sides to ensure proper visibility.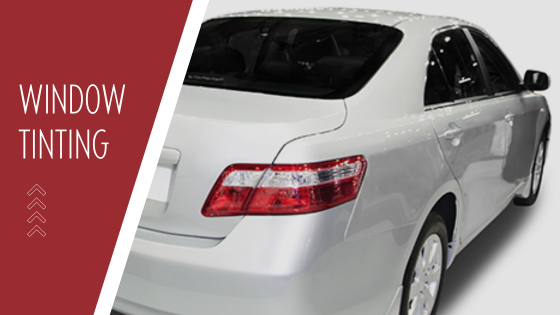 Benefits of Window Tinting
There are several advantages to having your vehicle's windows tinted, including:
Reduced Heat and Glare: Window tinting can significantly reduce the heat and glare inside your vehicle, making it more comfortable during those hot New York summers. High-quality tints can block up to 99% of harmful UV rays, protecting your skin and your vehicle's interior from fading.
Increased Privacy and Security: Tinted windows provide an added layer of privacy, making it difficult for outsiders to see inside your vehicle. This can also deter potential thieves, as they cannot easily see any valuables inside your car.
Stylish Look: Window tinting can give your vehicle a sleek and stylish look. With various shades and colors available, you can choose the perfect tint to complement your vehicle's aesthetics.
Safety: Windows with tinted safety glass will break into large, jagged pieces instead of sharp shards that can fly through the air.
Choosing a Professional Tinting Service
When considering window tinting in New York, it's crucial to choose a reputable and professional service provider. A skilled technician will ensure that the tint is applied correctly and in compliance with state laws. Additionally, high-quality tinting materials will provide better protection and last longer than cheaper alternatives.
New York Window Tint is an expert window tinting blog that provides comprehensive information about the benefits of window tinting, window tinting laws, as well as tips for choosing a professional service provider. They provide consumers with the most up-to-date information to help them make an informed decision on whether window tinting is right for them and what type of window film to use.
Conclusion
In conclusion, vehicle window tinting in New York is a popular and practical modification that offers numerous benefits. However, it's essential to understand the legal requirements and choose a professional service provider to ensure a safe, compliant, and long-lasting result.